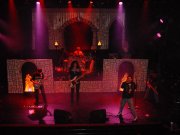 This site is best viewed at
800 X 600 (32 Bit) True Color



What's New?

- Video Page has been updated featuring pro shoot videos from Starland Ballroom

- New Shows have been added

Chance Theater photos from 12/10/2011 have been added to the photo's section.





- Recent Press: Sanctuary is featured on Paul Di'Anno's bonus DVD from his album, The Living Dead, see our My Space page for the clip.

- Sanctuary is one of the worlds, top 7 Iron Maiden tribute acts recognized in the Official Iron Maiden fan club magazine, issue # 74




Sanctuary's Next Appearance:
*Tickets are onsale now for Sanctuary, live at Starland Ballroom, 570 Jernee Mill Road Sayreville New Jersey Saturday July 13th. This event marks the 20th anniversary of the Titans of Tribute concert series, and will be a full stage show with Eddie and various Iron Maiden classic hits as per Iron Maiden's Legacy of the Beast tour. Also performing will be Into The Void - Black Sabbath Tribute and Appetite for Destruction - The Ultimate Guns n Roses Experience. Tickets are $15.00 in advance $18.00 day of show, you must be 21 and older to drink. For more info contact Starland Ballroom at (732) 238-5500.

Scream for me New Jersey, Live at the Brighton Bar 121 Brighton Avenue Longbranch New Jersey Saturday March 16th, Sanctuary will be sharing the stage with Gutter Cats Alice Copper - Tribute. This event will be a full stage show with up to 2 hours of various Iron Maiden classic hits. Doors open at 6pm, show starts at 7pm, you must be 21 and older for admission. For more information and directions to the show, contact the Brighton Bar at (732) 229-9676.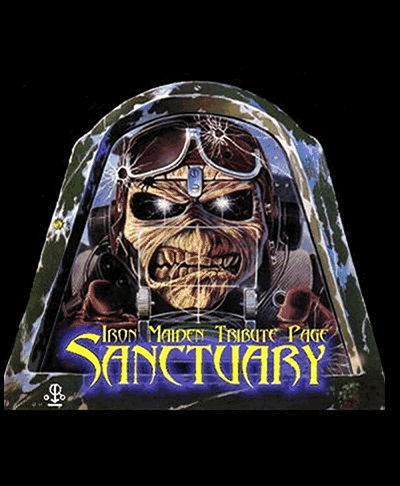 Who are you?.... The new
number Two..... Who is
number One?
You Are Number







I am not a number,
I'm a free man....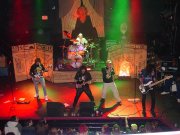 What makes Sanctuary New York's Ultimate Iron Maiden Tribute?

The band not only performs the music, as accurate and true to their album recorded versions. The band also delivers a stage show like no other Iron Maiden tribute in the Tri-State New England area. At national act venues, the band uses full stage set representations from either Iron Maiden's

- Live After Death or
- Dance of Death castle tour

There's also live Eddie the mascot appearances from either:
- The Trooper
- The Mummy
- The Grim Reaper
- Fear of the Dark
- Ed Hunter

Other stage props used in the bands performances include:

- simulated flame effects
- a stationary laser eyes Eddie with crystal ball
- 15 foot giant show closer Eddie of either the Mummy or Fear of the Dark

for smaller scale local shows, the band uses various custom back drops & banners.

To date, no local Iron Maiden tribute band offers these fan favorite acts, and no true Iron Maiden fan has been disappointed after seeing us perform live. Visit the showdates and prior gigs pages, and see for yourself that Sanctuary performs regularly, at some of the local areas most popular venues.

Site designed by Burton Designs ©2003
All Rights Reserved
Unauthorized duplication is a violation of Federal Law
and is subject to criminal prosecution
Please direct any questions concerning this policy to
the Webmaster of this site