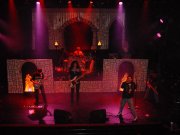 This site is best viewed at
800 X 600 (32 Bit) True Color



What's New?

- New Video w/Rek Anthony on vocals, Number of the Beast is available in the Videos section

- New Shows have been added

Chance Theater photos from 12/10/2011 have been added to the photo's section.





- Recent Press: Sanctuary is featured on Paul Di'Anno's bonus DVD from his album, The Living Dead, see our My Space page for the clip.

- Sanctuary is one of the worlds, top 7 Iron Maiden tribute acts recognized in the Official Iron Maiden fan club magazine, issue # 74




Sanctuary's Next Appearance:
Live at The Chance Theater, 6 Crannell Street Poughkeepsie NY Saturday March 17th, WPDH and Rock 93.3 FM present the return of Sanctuary, the Ultimate Iron Maiden Tribute w/ Never Say Die - Black Sabbath Tribute and Permanent Phase. This event will be a full stage show with up to 90 minutes of music and of course Eddie. Tickets are $10.00 in advance through Ticketfly and the Chance Theater box office. Doors open at 7:30pm you must be 21 and older to drink. For more information and directions to the show, contact The Chance at (845) 471-1966.

New Shows have been added, click on Showdates Link

Internet Explorer users, due to various security features on IE, it's been brought to our attention that certain Macromedia Flash, Shockwave and Java script content does not display on our website. We're not entirely sure what needs to be done to correct these issues. So for now we've added a link to the showdates page above.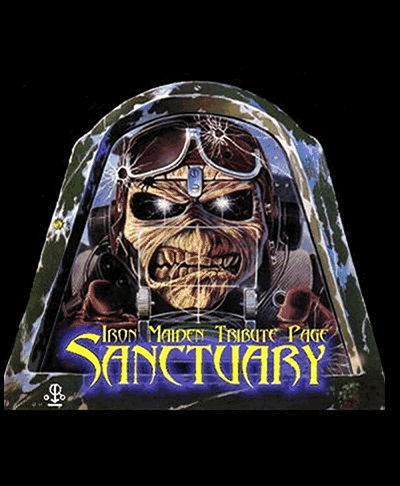 Who are you?.... The new
number Two..... Who is
number One?
You Are Number







I am not a number,
I'm a free man....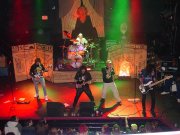 What makes Sanctuary New York's Ultimate Iron Maiden Tribute?

The band not only performs the music, as accurate and true to their album recorded versions. The band also delivers a stage show like no other Iron Maiden tribute in the Tri-State New England area. At national act venues, the band uses full stage set representations from either Iron Maiden's

- Live After Death or
- Dance of Death castle tour

There's also live Eddie the mascot appearances from either:
- The Trooper
- The Mummy
- The Grim Reaper
- Fear of the Dark
- Ed Hunter

Other stage props used in the bands performances include:

- simulated flame effects
- a stationary laser eyes Eddie with crystal ball
- 15 foot giant show closer Eddie of either the Mummy or Fear of the Dark

for smaller scale local shows, the band uses various custom back drops & banners.

To date, no local Iron Maiden tribute band offers these fan favorite acts, and no true Iron Maiden fan has been disappointed after seeing us perform live. Visit the showdates and prior gigs pages, and see for yourself that Sanctuary performs regularly, at some of the local areas most popular venues.

Site designed by Burton Designs ©2003
All Rights Reserved
Unauthorized duplication is a violation of Federal Law
and is subject to criminal prosecution
Please direct any questions concerning this policy to
the Webmaster of this site